Lead Agent / Listing Specialist
How is St Pete's Top Real Estate Sales Team different from other real estate agents? We are very passionate about the real estate business and committed to providing the highest level of service to my clients. Your needs always come first. I provide the service we agree to, in the ways that work for you. I have learned that the ability to listen to and communicate with my clients is at the core of my success. I always take the time to listen and understand each of my client's individual real estate needs. This allows us to come up with customized marketing and sales strategies that capture the attention of national as well as international buyers which is fundamental to any successful real estate transaction in today's market.
Experience
With over 15 years of experience in marketing and sales of luxury and waterfront homes, especially in the St. Petersburg area, Estelia is a recognized Top Producer in Pinellas County and a Mega Million Producer since 2000. She has earned her CIPS, GRI, ABR -Resort Property Specialist and GPS – Global Property Specialist and Luxury Homes Specialist designations, and is an accredited Buyer Representative. She recently earned quadruple gold medals for Top Sales Team nationwide for Keller Williams, and is known throughout the Tampa Bay as a preferred and accredited real estate agent.
Personal
I am a native of Colombia, South America, where I attended The Center for Engineering and Architecture in Cali, Colombia, and obtained my degree in Architectural Design. I have resided in the St Petersburg area for the past 18 years. I have been blessed to be part of a great community and I am trying to give back as much as I can. I am a active member of the All Children's Hospital Evening Guild, Bayway Isles Ladies Association, and I am a proud supporter of the Pinellas Association of Retarded Children, where I am the Chair-Fundraiser-Events. Both my husband and I are hands-on parents with strong ties to the community; we both enjoy skiing, boating, traveling, scuba diving and attending our children's hockey and soccer events and school programs My commitment to you Together, we will find your dreams a place to live! The Team At Keller Williams we truly believe that we all realize our full potential better when we work together. We are a team and we are here to support you.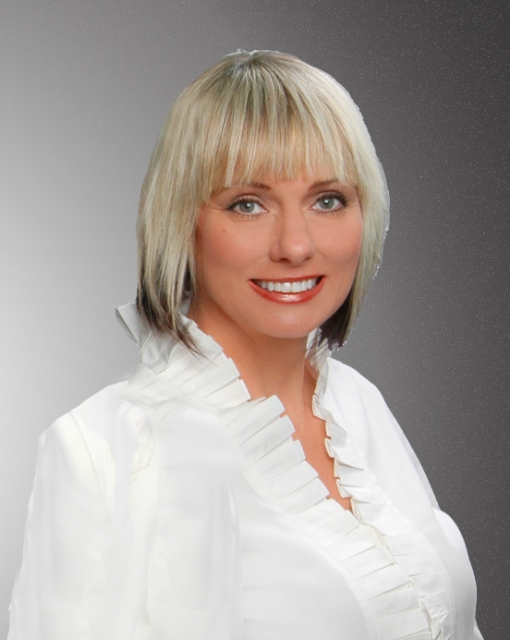 Valerie Yost
Buyers Specialist
Valerie Yost began her career in traditional sales after graduating from Florida Atlantic University with a Bachelor of Science degree in Business Management and has lived in the Tampa Bay Area for the past 13 years.
Her experience in the real estate industry began as a managing partner in a title agency in 2004, and she continues to maintain her Florida title agent license. From handling a wide range of real estate transactions, Valerie is able to approach each transaction with ease and expertise.
She also volunteers in the community as a committee member at Shorecrest Preparatory school, a member of the Pediatric Cancer Foundation, a former docent at Lowry Park Zoo and an avid runner for cancer benefits.
Matt Kreger
Buyers Agent / Listing Specialist
A native of St. Petersburg, Matt Kreger is a lifelong area resident who graduated from St. Petersburg High School and attended St. Petersburg College.
With an enduring presence in the region, Matt has developed an unmatched, intimate familiarity of the many communities and lifestyle options that grace our extraordinary coastal location. This irreplaceable homegrown knowledge serves as a true benefit to his clients, as they seek the most informed representation when buying or selling a home in St. Petersburg and beyond.
Matt entered the real estate industry in 2011 after attending the Bob Hogue School of Real Estate. His background with Fire Fighter, Inc.—where he managed pre-engineered fire suppression systems and equipment—helped him cultivate an exceptional focus on detail- oriented service, which has become the hallmark of his business.
A proven specialist in single-family homes, townhomes and condominiums, Matt has built a reputation as an energetic professional who welcomes the challenges of problem solving to ensure the best results for home buyers and sellers. He prides himself on his accessibility, accountability and aptitude for remarkable customer service—attributes that fit perfectly with the values of St Pete's Top Real Estate Sales Team, The Mesimer Team.
Nolan Finn
Buyers Agent
Nolan Finn, a native of Chicago, has lived in St. Petersburg since 2004 in the Crescent Lake and Historic Kenwood neighborhoods. His first career in fundraising for a national non-profit organization resulted in Nolan's moving to seven cities across the country. These relocation experiences have helped to forge his understanding of both the excitement and trepidation that comes with living in different areas.
For the past seven years Nolan has been in advertising sales throughout Pinellas County. He is familiar with the many unique neighborhoods in St. Petersburg. Additionally, his experience in residential redevelopment/flipping homes in the Tampa Bay area gives him insight on how to find the true value of a seller's home and the best ways to express the quality of that home to potential buyers.
Nolan's high energy to find his clients the very best properties makes him a valuable member of The Mesimer Team. With impeccable attention to detail, Nolan knows the importance of communicating with clients during their home purchasing and selling experience.
Nolan is active in community events and lives in the Historic Kenwood neighborhood with his partner John and their Cocker Spaniel Jake.
Brandi Bell
Marketing Coordinator
Brandi Bell, was born in Florida and graduated with a degree in Marketing and Computer Applications in West Virginia. Truly passionate about her work, she brings creativity to St Pete's Top Real Estate Sales Team and eagerly strives to promote The Mesimer Team's presence to a national level. With over 7 years of experience marketing residential and commercial properties, Her innovation, creativity, and skills at generating high quality leads from advertising, and her vigorous approach to marketing, will expose your property to potential buyers on a national and international level. Click www.estelia.com/marketing-real-estate for a video showing some ways we successfully market homes.
In 2007, Brandi moved to Northern Florida and began working for a prominent condominium developer who developed luxury condos in Panama City Beach, FL. After the company concluded with Laketown Wharf Condominium, Brandi then moved on to work for a flourishing community association management company which managed over 30 associations at that current time.
In 2010 Brandi moved to St. Petersburg, FL where she then worked for a successful local commercial real estate company as the marketing assistant and after a few years moved on to work as the marketing coordinator for The Mesimer Team of Keller Williams St. Pete Realty marketing the business, thriving as a team member and ensuring client satisfaction.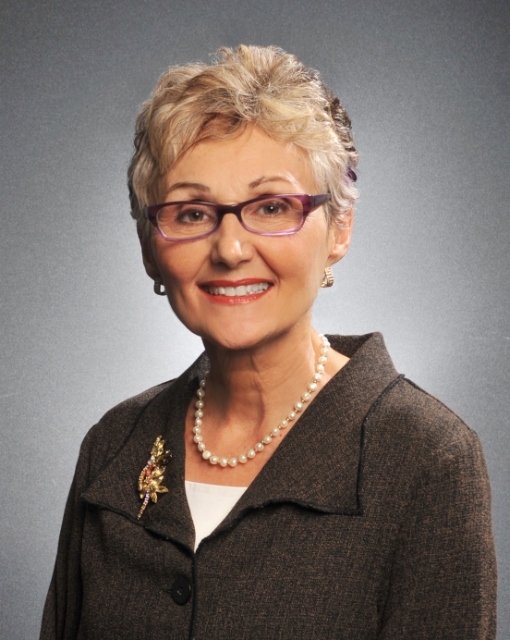 Sharon Kennedy
Transaction Coordinator and Compliance
Sharon brings over 25 years of business experience to The Mesimer Team. As the Transaction Coordinator, she reviews all the paperwork and terms that are necessary to protect you through real estate transactions. Sharon's vitality, organization skills and impeccable attention to details makes her a valuable asset to The Mesimer Team. Sharon also coordinates our website blogs. View these cleverly written and well informed articles at www.estelia.com/blog where you can post your comments as well.
Sharon is an active member of several civic and cultural organizations. Her hobbies include playing bridge, reading and taking lots of walks through the Old Northeast. Sharon is happily married and lives in downtown St. Petersburg.