Estelia Mesimer
Lead Agent / Listing Specialist
Estelia epitomizes hard work, high energy and integrity. A native of Colombia (SA), she attended The Center for Engineering and Architecture in Cali and obtained a degree in Architectural Design. Estelia has been in the real estate business since 1999. She is a major shareholder in the Keller Williams Realty St. Pete office.
Estelia is a recognized Top Producer in Pinellas County and a Mega Million Producer since 2000. She has earned her CIPS, GRI, ABR-Resort Property Specialist and GPS (Global Property Specialist) and Luxury Homes Specialist designations and is an accredited Buyer Representative. She recently earned quadruple gold medals for Top Sales Team nationwide for Keller Williams and is known throughout the Tampa Bay as a preferred and accredited real estate agent.
Involved in the community, Estelia says she feels blessed and gives back to those in need through service and support. She is a member of All Children's Hospital Evening Guild, benefactor of the Pinellas Association of Retarded Children (PARC) and currently serves as President of the Bayway Isles Ladies Association. She is a mother of two children and is often seen with her adorable Yorkie named Angel.
FAVORITE THINGS: Boating, beaches, dining out, traveling to new places and the change of seasons, especially autumn leaves
FAVORITE QUOTE: If you need something done, ask a busy person. (Ben Franklin)
Nolan Finn
Buyers Agent
Nolan is a native of Chicago and has lived in St. Petersburg since 2004. His first career in fundraising for a national non-profit organization resulted in Nolan's moving to seven cities across the country. These relocation experiences lend to his awareness of the excitement and trepidation that comes with living in different areas.
For the past seven years Nolan has been in advertising sales throughout Pinellas County. He is familiar with the many unique neighborhoods in St. Petersburg. Additionally, his experience in residential redevelopment/flipping homes in the Tampa Bay area gives him insight on how to find the true value of a seller's home and the best ways to express the quality of that home to potential buyers.
Nolan's high energy to find his clients the very best properties makes him a valuable member of The Mesimer Team. He understands the importance of keeping the lines of communication open throughout the entire real estate purchasing and selling process and works hard to ensure positive outcomes for his clients.
Nolan is active in community events and lives in the Historic Kenwood neighborhood with his partner John and their Cocker Spaniel Jake.

Jonathan Lay

Buyers Agent
Jonathan was born and raised in Providence, R.I. and has lived in St. Petersburg since 2004. The similarity of the two areas, breathtaking waterfront homes, unlimited water access and diverse neighborhoods are a perfect for him.
For the past ten years Jonathan worked in the fields of insurance, mortgage lending and accounts payable. He is also a certified automotive mechanic. His prior work experiences required attention to detail, research, patience and high levels of customer service – traits necessary to be successful in real estate.
He comes from a family of hard working business owners and possesses a strong work ethic. We are pleased that Jonathan recently joined the Mesimer Team.

Valerie Yost
Buyers Specialist
Valerie began her career in traditional sales after graduating from Florida Atlantic University with a Bachelor of Science degree in Business Management and has lived in the Tampa Bay Area for the past 15 years.
Her experience in the real estate industry began as a managing partner in a title agency in 2004, and she continues to maintain her Florida title agent license. From handling a wide range of real estate transactions, Valerie is able to approach each transaction with ease and expertise.

Valerie volunteers in the community as a committee member at Shorecrest Preparatory school. She is also a member of the Pediatric Cancer Foundation, an avid runner for cancer benefits and was a former docent at the Lowry Park Zoo. She resides in St. Petersburg with her husband, son and Calvin, the family cat.
Brandi Bell
Marketing Coordinator
Brandi was born in Orlando, Florida and graduated with a degree in Marketing and Computer Applications in West Virginia.
Prior to joining The Mesimer Team, she worked as a marketing/administrative assistant for a prominent condominium developer in Panama City Beach and for a large property management company which oversaw the operations of over 30 community associations. She arrived in St. Petersburg in 2010 and worked with a successful commercial real estate firm until the opportunity of residential sales beckoned her to Keller Williams.
Brandi is passionate about her work. Professional and efficient, she is the heart of our marketing strategies. Her technical expertise and creativity consistently expose our listings to potential buyers, nationally and internationally. Click www.estelia.com/marketing-real-estate for a video showing some of the ways she markets homes. She is also our team's link to clients, vendors and other agents.
Brandi's creativity is further exhibited by her support of local artists in downtown and the Warehouse Arts District and in the specialty T-shirt business she started a year ago.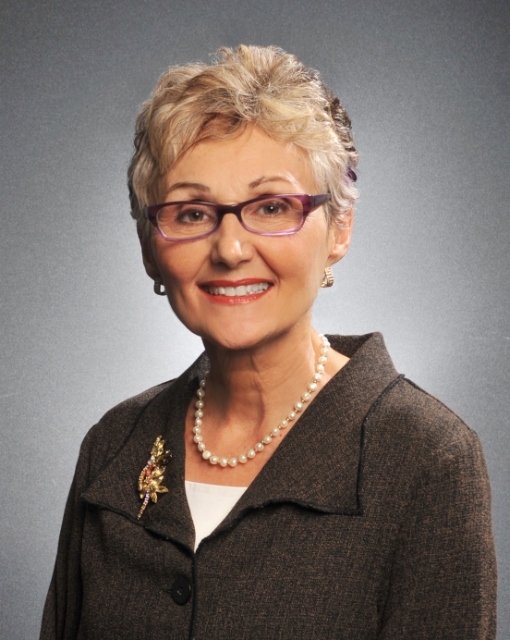 Sharon Kennedy
Transaction Coordinator and Compliance
Sharon and her husband moved to St. Petersburg in 2008 from Providence, R.I. A native of Western NY, she majored in English at the State University College of New York at Buffalo. Business ties and the desire to enjoy the "St. Petersburg's lifestyle", notably sunny skies, warm temperatures, great restaurants and friendly people, are what motivated them to settle here.
Sharon brings over 25 years of business and administrative experience to The Mesimer Team. She was Executive Director of the Westminster Senior Center (Providence, RI) and operated a successful consulting business as a grant writer for numerous Rhode Island non-profit organizations. These organizational skills are what make her an important part of our team's ability to process the detailed paperwork involved in real estate transactions and ensure compliance with Florida real estate regulations and law. Sharon also is the principal contributor to our blog.
Involved in the community, Sharon is a member of The Stuart Society (MOFA), St. Petersburg's Women's Chamber of Commerce, The Women's Service League, St. Petersburg Preservation Society, and the Suncoast Opera Guild. She is an avid bridge player and enjoys taking long walks through the Old Northeast.